Riverbed Cascading Water Tables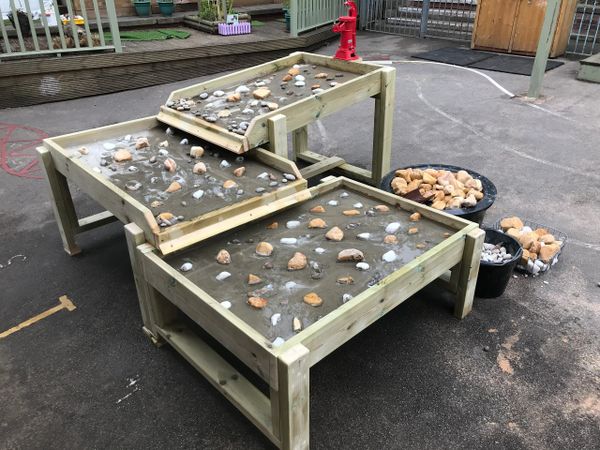 Riverbed Cascading Water Tables
Our NEW 'CASCADING RIVERBED TABLES' are a unique water experience for children and it guarantees endless learning opportunities & fun. 
The Riverbed table set consists of 3 large tables that interlock; it enables several children to work together, building dams and changing the natural flow of the water by arranging different sized pebbles. 
The Riverbed is peppered with different sized 'fixed' rocks that are cemented to the bed which is water-tight and easy to clean.
The water flows downwards through the made locks like a real river. You decide how much water will flow through the water track using the cast iron steel hand pump. 
At the end of the three tables, there is 90l water reservoir where the water is collected & recycled back up to the top.
Made with chunky 38mm Scandinavian Redwood.
Reviews
Featured Products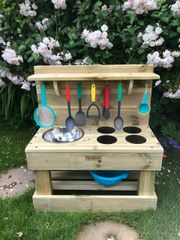 The Classic Mini Mud Kitchen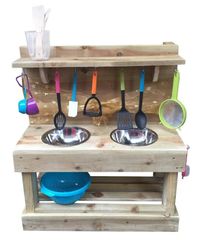 The Classic Double Dirt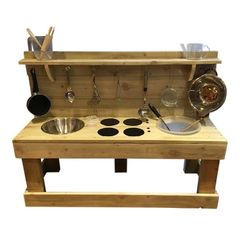 The Triple Trouble