Timber Tipi
Our lovely timber teepee den creates a space where children can go and role play or have some time to themselves.
The wooden slatted walls offer an opportunity to create a weaving wall.
Dimensions: H 2m x W 1.5m x D 1.5m 
IMPORTANT NOTE: Teepees are intended to encourage role play opportunities only. They are not to be used or purchased with the intention to be used as a climbing apparatus.   
Reviews
Featured Products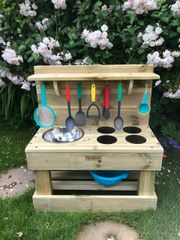 The Classic Mini Mud Kitchen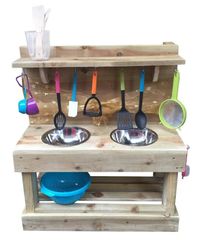 The Classic Double Dirt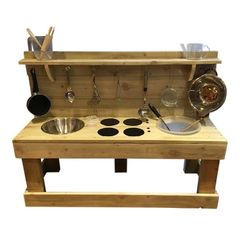 The Triple Trouble