Large Sandpit Stage & Shelter
Large Sandpit Stage & Shelter
This Multipurpose Shelter has a platform big enough to sit in and can be used for small groups sessions outdoors. 
Measuring 1.8m x 1.8m (internal) 
It also doubles as a Stage (under cover) - 
The decked area then opens easily to reveal a sandpit all under one felted roof.
Made with treated 4"x 4" posts and Rustic half rounds we've created an attractive, long lasting and versatile piece that is sure to enhance any outdoor area. 
With the option of adding shatterproof Plexiglass widows and/or double sided chalkboards & or whiteboards, we have a range of options to suit your needs. 
Reviews
Featured Products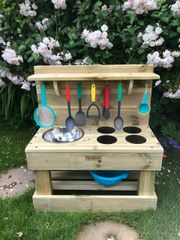 The Classic Mini Mud Kitchen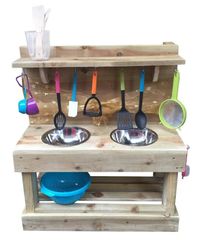 The Classic Double Dirt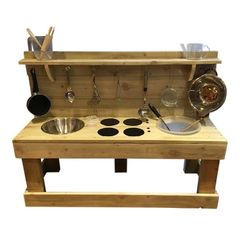 The Triple Trouble